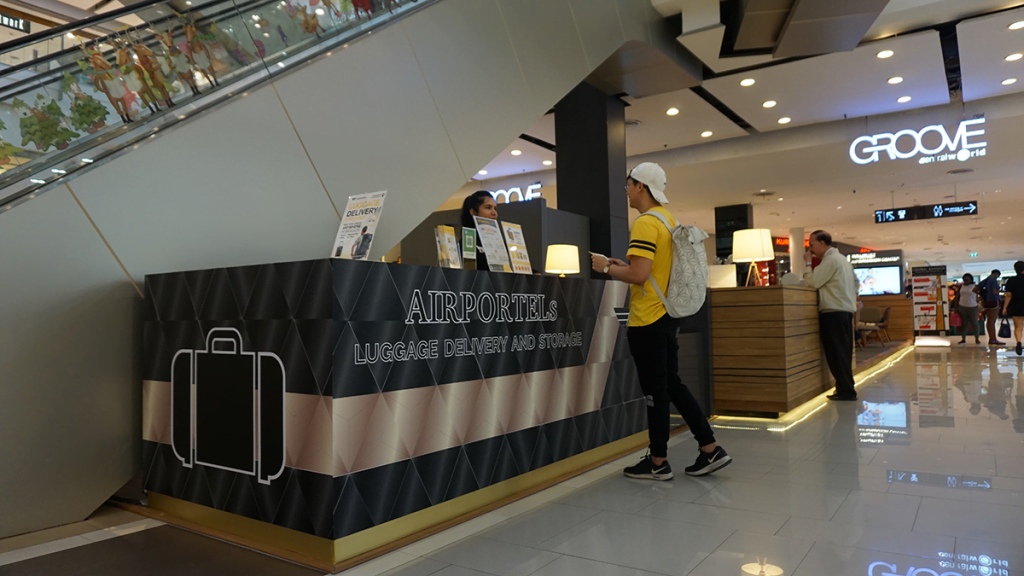 Central World offers a vast range of products and services, and is the largest lifestyle shopping complex in Southeast Asia. To visit Central World, the BTS is the most convenient mode of transport. From either Chit Lom or Siam stations, you can use the skywalk to enter Central World. AIRPORTELs counter is on 1st Floor. Groove Zone.
        At the Central World AIRPORTELs counter, we offer free storage for the first two hours. For extra hours, it will be counted under our one day price. The price of luggage storage per day is 100 THB.
        AIRPORTELs is willing to take care of electronic devices such as laptops or sports equipment such as bicycles. Our service provides insurance of up to 100,000 THB on all items, available for both short term and long term storage.
Newest promotion
     Stars Only 300 Baht/Luggage/Trip for luggage delivery service at Central World Center. A special price stand for the luggage dropped before 3.00PM which will be picked up after 6.00PM and of cause deliver from Central World. Our counter service is located on 6th floor, B Zone, in Central World and we open 10.00AM until 10.00PM.
Highlights
2 Hours Free Luggage Storage at Central World.
Bicycle storage and other sports equipment
Long term luggage storage
Insurance up to 100,000 THB
Central World Luggage Delivery to Airport