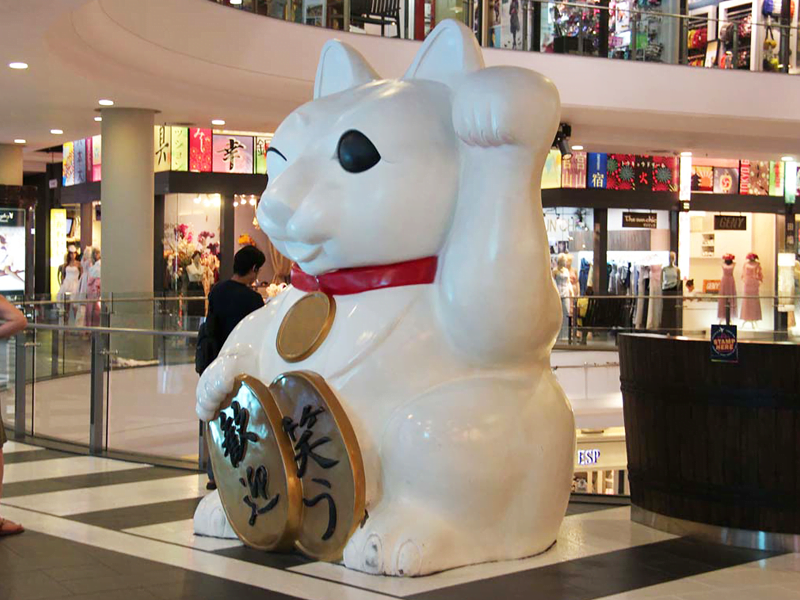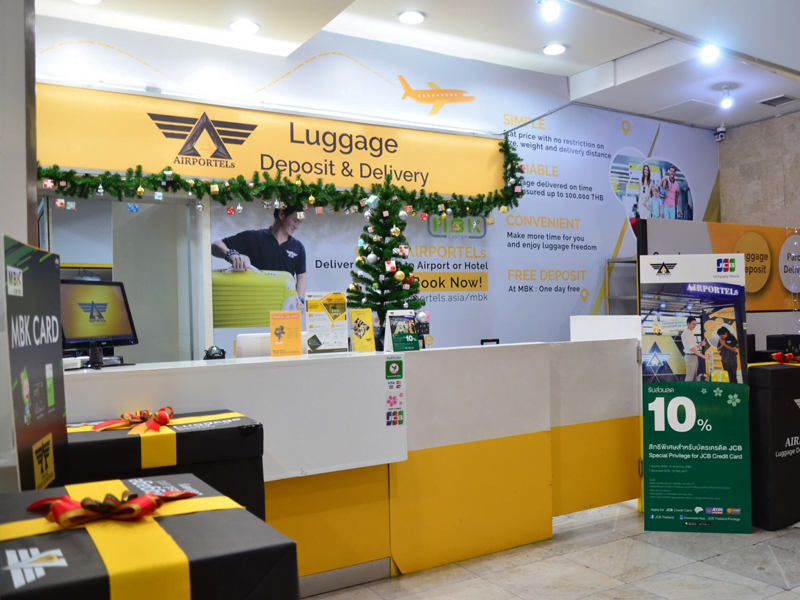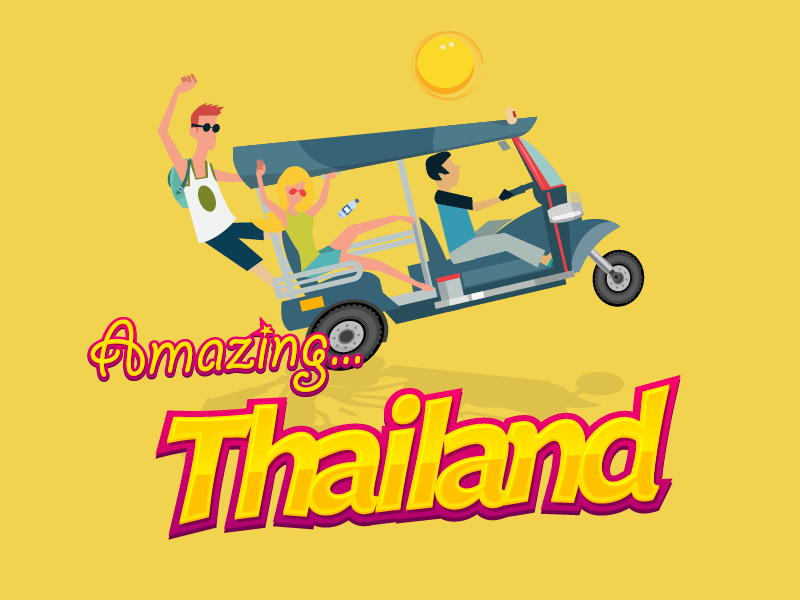 免费行李寄存
          Terminal 21 is super famous for food court. It's very cheap and delicious. You can visit Terminal 21 via two major mass transits in Thailand, BTS and MRT. For BTS, Terminal 21 can be reached through exit 1. For MRT, you walk out at exit 3 and you'll see Terminal 21. This shopping has a gimmick style which every floor is decorated as the major cities in the world. The floor that is connected to BTS is under Paris theme. Taking an escalator (not the long one) to 1F which is under Tokyo theme, the newest AIRPORTELs counter is on this floor.
           Next to the elevator, AIRPORTELs counter is here. In this counter, we introduce luggage storage with the exclusive offer. For luggage storage in Terminal 21, it's free for first three hours. For extra hours, it will be counted under one day price. The price of luggage deposit is friendly. It is 100 THB for your convenience. AIRPORTELs is willing to take care of electronic devices as well. We understand how hard customers need to find a trustable place to leave them and if you can't find a place to store, you need to carry them. Therefore, we offer for example, laptop storage. AIRPORTELs can take care of sport equipment as well. Golf bags full of golf clubs or any types of bicycle, AIRPORTELs accepts all. Your belongings are covered with insurance up to 100,000 THB.     
Newest promotion
     Starts Only 300 Baht/Luggage/Trip for luggage delivery service at Terminal 21 Sukhumvit. A special price stand for the luggage dropped before 3.00 P.M. which will be picked up after 6.00 P.M. and of cause deliver from Termainal 21 Sukhumvit. Our counter service is located on 1st floor, in Terminal 21 Sukhumvit and we open 10.00AM until 10.00PM.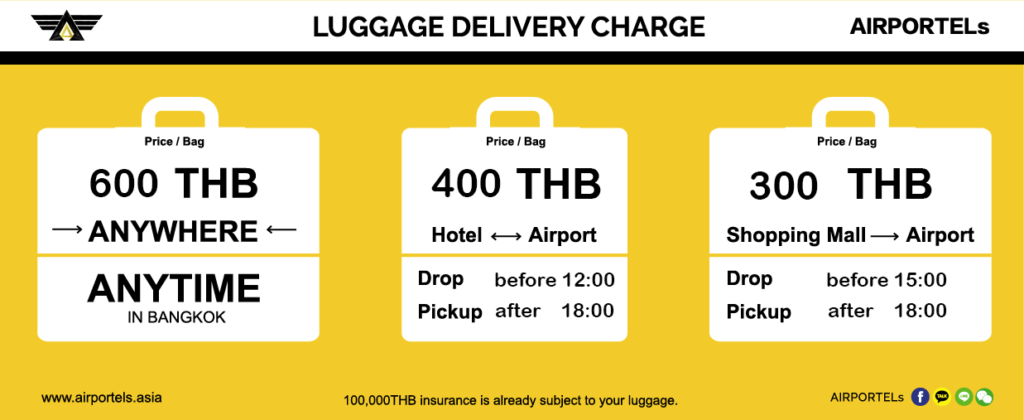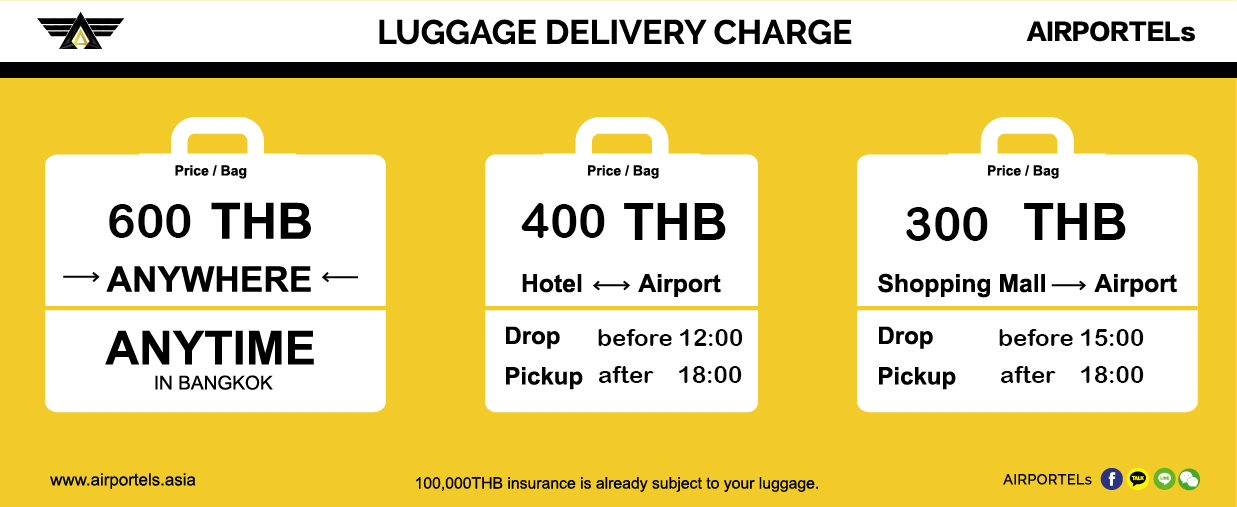 Luggage Storage - Free Bag deposit at Terminal 21 by AIRPORTELs
Highlights
三小时免费行李寄存

提供自行车和其他运动装备的寄存

长期行李寄存

投保高达十万泰铢
         To improve quality of convenience in travelling along the friendly price, AIRPORTELs comes up with new promotion for long term storage customers. The promotion is luggage storage with free delivery service. With this add-on, you can spend time for going back to collect your belonging at the counter on other activities else. The process is very easy. You can drop your things at AIRPORTELs counter and fill up the destination where you want to collect your luggage.
         Sukhumvit is one of crowded areas in Bangkok and it is a place where many tourists gathering around. There are varieties of choices for every class to match the most suitable hotel with the budget. Hostels or famous five star hotels are here to serve every tourist. Sukhumvit seems to be famous among night people. There are a lot of pubs and bars for you to chill out. Not only nightlife, Sukhumvit is famous for Japanese food lovers since it is considered to be Japanese Town in Bangkok. Sushi or Ramen or other Japanese meals can be found here. Amazingly, there are many places located nearby which is like the kid's heaven such as Dinosaur Planet. Everything can be found in Sukhumvit including shopping as well. There is the most dominant shopping mall in Asoke, Terminal 21.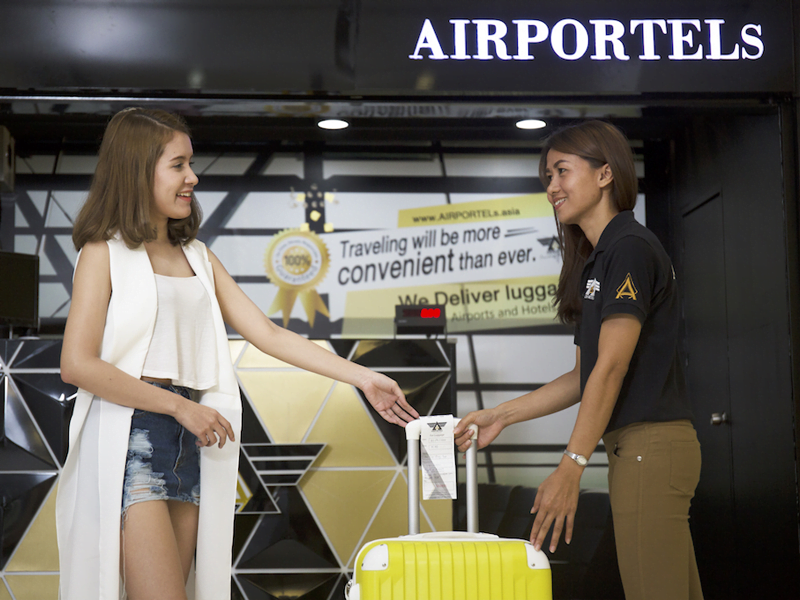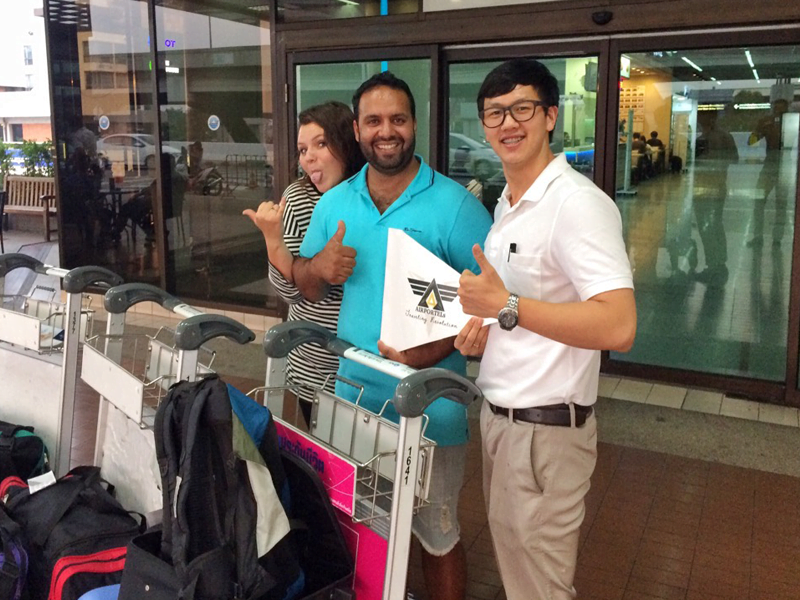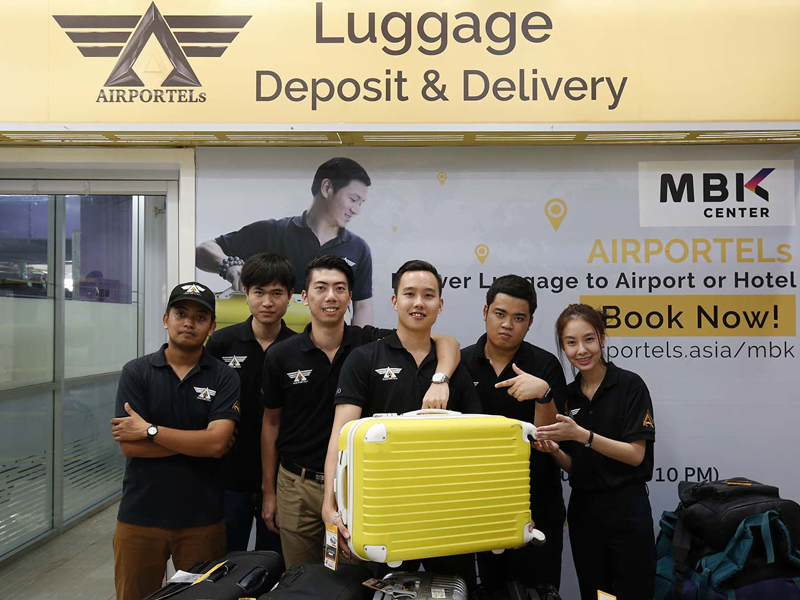 You may plan your shopping on your last day of trip since you can spend as much as you want because you are going back soon. How can you enjoy shopping when your hands are full? The problem is you may have your luggage with you and you don't leave it at the hotels you stay because it wastes your time on going back and forth. Therefore, you are asking your best helper, Google.com and you find this article. You are on the right place. AIRPORTELs is a luggage solution company. You can leave your luggage to us. AIRPORTELs recommends AIRPORTELs counter at Terminal 21 for your convenience.
Actually, the prices of luggage storage are as follow:
Luggage Storage – Bag Deposit per day: 100 THB

Luggage Storage – Bag Deposit for 7 days: 500 THB (= approximately 71 THB a day)

Luggage Storage – Bag Deposit for 30 days: 2000 THB (= 66 THB a day)
AIRPORTELs launches the newest promotion for customers who need long term storage. Customers who are interested in this promotion will have to provide the destination detail for AIRPORTELs. This service is made for better convenience to improve traveling quality.
AIRPORTELs wants to see everyone travels happily without being chained to the luggage.
Terminal 21 Luggage Storage – Bag Deposit
Luggage Delivery Suvarnabhumi Airport by AIRPORTELs Bangkok Thailand
泰国旅游指南 – 泰国最佳 [/ vc_column_text] [/ vc_column_inner]
曼谷素万那普机场机场送货服务
你知道吗?你有什么合适的机场?[/ vc_column_text] [/ vc_column_inner] [/ vc_row_inner] [/ vc_column] [/ vc_row] [/ vc_column] [/ vc_row]